Introducing the Eleventh Issue of the CBEG Economic Briefer
Dr. Arthur Bainomugisha, Executive Director | @ACODE_Uganda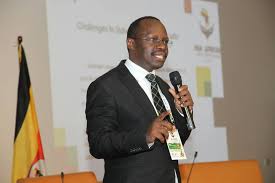 Greetings from the Advocates Coalition for Development and Environment (ACODE) and welcome to the 11th Issue of our Economic Briefer! This Issue of the Briefer is addressing economic recovery measures for developing countries such as Uganda (If you missed Issue 10, find it here).

The 11th Issue of the Briefer is themed around addressing economic vulnerability arising from the Covid-19 Pandemic. As countries begin to implement their economic policy responses to the Covid-19 pandemic, many questions remain unanswered. This is mostly because the exact nature of the economic toll that the covid-19 pandemic has had on most economies remains unclear. What is clear though is the fact that the containment measures put in place by most governments have rendered many people economically vulnerable. This vulnerability has transcended individuals to even encompass institutions and sectors. With reports of a likely second phase of outbreaks around the world, governments need to put in place measures to support their vulnerable populations and institutions.

It is against this background that this Briefer is addressing the economic vulnerability arising from the Covid-19 Pandemic in Uganda. In this 11th Issue, we present a leading article from Mr. Keith Muhakanizi, the Permanent Secretary and Secretary to the Treasury of Uganda's Ministry of Finance, Planning and Economic Development. Mr. Muhakanizi's article details Government of Uganda's stimulus package measures aimed at dealing with the economic vulnerability the country is faced with. We have also carried an article from Dr. Susan Kavuma, a Research Associate at ACODE that provides a vulnerability perspective to mitigating the impact of Covid-19 on Uganda's economy. We also have an article from Mr. Joseph Mukasa Ngubwagye – a Senior Research Fellow at ACODE that examines economic vulnerability in Uganda's Oil and Gas Sector amidst the Covid-19 Pandemic and it's implication for investment. We hope that these articles will inform the policy discussions happening at various levels.

Finally, we invite your feedback to help us know how useful the Briefer is to your work and how we can improve it. Click here to leave a comment Please note that while ACODE is the publisher of this briefer, the views expressed herein are strictly for the authors. They do not represent organisational positions for ACODE or the organisations where our contributing authors work.

Stay Safe.