Is Uganda allocating enough funds to meet the healthcare needs of its population?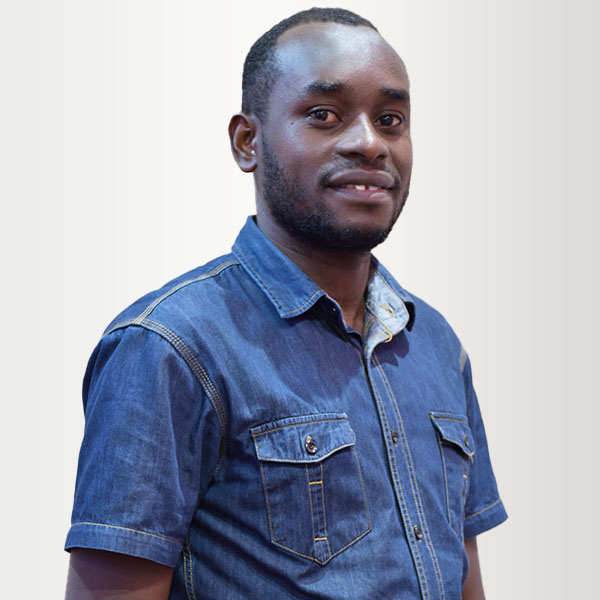 By Richard Ayesigwa, Research Fellow, ACODE
Good health is not only an important resource at an individual's level but also an important human right and one of the pillars of economic opportunity and development. Incidentally, good health for many people in Uganda remains elusive. While significant steps have been taken, to incentivize for instance increased life expectancy from 63.4 in 2020 to 64.4 in 2023 and nine in every ten persons (91%) accessing healthcare within a 5km radius; the health sector is still pledged with several challenges. These range from staffing gaps and staff absenteeism in health facilities to drug stock-outs, and scarcity of relevant medical equipment among others. In addition, progress in accessing healthcare services by vulnerable groups of people in rural communities remains unjustifiably uneven.
These challenges notwithstanding, the world today faces threats that could undermine the already-achieved gains and create additional headwinds toward achieving affordable universal health care for all. According to the UN(2020),i evolving trends in climate, demographics, urbanization, and technology are impacting on disease patterns, care, treatment, and health outcomes and health systems. In addition, disease patterns are evolving with changes in climate, conflict, economics, technology, demographics, and urbanization.
Climate change causes more extreme weather events, exacerbates malnutrition, and fuels the spread of diseases, such as malaria, and yellow fever (WHO 2009).ii The WHO (2021) report estimates 250,000 climate change-related additional deaths per year between 2030 and 2050 resulting from malnutrition, infectious diseases, and heat stress in addition to an estimated 7 million people dying each year because of air pollution.
Irrespective of how gloomy the present and the future may seem, Uganda is not yet investing enough resources in core health priorities and systems, especially primary healthcare. This briefer assesses the size and composition of public spending on health and highlights areas that need attention to improve efficiency, effectiveness, equity, and adequacy. The information used is based on the National Budget Frame Work paper 2023/24, Approved Budgets, Expenditure Reports, and sector Performance Reports.
Performance Highlights of Uganda's the Health Sector
Uganda has made significant strides in the area of Reproductive, Maternal, Newborn, Child, and Adolescent Health (RMNCAH), though huge disparities persist. According to the NDPIII, Uganda targets to reduce Infant Mortality Rate (IMR) from 41 to 34; Under 5 Mortality Ratio (U%MR) from 62.2 to 30, and the Maternal Mortality rate (MMR) from 311 to 211. During the Period from 2011 to 2016, MMR and U5MR declined from 438 to 368 per 1000 and from 90 to 64 per 1000 live births respectively. In the same period, immunization coverage aganist diphtheria-tetanus-Pertussis (DPT3) and measles improved from 68 to 79 per cent and from 76 to 80 per cent respectively.iii Under 5 mortality declined from 64 per 1,000 in 2019/20 to 46 per 1,000 in 2020/21, while the neonatal mortality rate also declined from 27 per 1,000 to 20 per 1,000 over the same period.
The proportion of women with at least four antenatal care visits increased from 48 to 60 per cent and deliveries in health facilities rose from 57 to 73 per cent between 2011 and 2016 (UDHS2016). On financing essential medicines and health supplies (EMHS), the Government of Uganda has also made remarkable strides toward public sector EMHS funding over time. There have been annual increments in public sector EMHS over time as shown in figure 1.
Irrespective of the performance above, there remains huge disparities in universal health coverage across sub-regions in Uganda. On average, Uganda's Universal health coverage stands at 59% against a Universal Health Coverage of 90%. This leaves a huge gap of 41% of the population at risk due to weak coverage of RMNCH services (see Figure 1). This low coverage contributed highly to Years of Life Lost (YLL) in the country, with 60% attributed to RMNCAH conditions in 2016.iv
Approved health sector Budget
Health subprogram expenditure has been increasing since FY 2018/19. Total health expenditure increased from 2,373 billion in FY 2018/19 to 3,671 billion in FY2022/23. Based on the first NBFP FY 2023/24, the health budget is projected to be 3,241 billion.
Although there has been an observed trend in the increases in the allocation to health, the growth in the health budget has not been matching with the overall budget. Before the outbreak of COVID-19, the health sector budget as a percentage of the total budget had begun to decline from 7.3 % to 6.1% in FY 2018/19 and FY 2020/21 respectively. Following the increased spread of COVID-19, health spending increased from 6.1% in FY 2020/21 to 7.6% in FY 2022/23 as the government increase health spending to curtail the spread of the virus.
Although the approved budget allocation to the health subsector has been increasing following the spread of COVID-19, this level of spending is still below the Abuja target of spending 15% of the total national budget on health. According to the proposed FY 2023/24 budget, the percentage of the health budget to the total budget is expected to decrease to 6.5%. This may leave Uganda with inadequate resources to meet SDG targets of ensuring healthy lives and promoting well-being for all at all ages. This is more so especially as the country continues to see stagnation in neonatal mortality, vaccination rates, and increased malnutrition amidst the outbreak of epidemics.
Composition of Health Sector Budget
Recurrent expenditure: The health budget has remained largely recurrent over the years with capital/ development spending expected to remain flat. The wage proportion of the budget had been on a declining trend from FY 2018/19 (45%) to FY 2020/21 (36%) of the total health budget. However, due to the enhancement of salaries for scientists, wage expenditures for health are expected to reach 45% in FY 2023/24 of the health budget (see figure 2). Meanwhile, non-wage which has been shrinking from 51% in FY 2020/21 is expected to further decline to 41% of the total health Budget in FY 2023/24. This is likely to have far-reaching implications for health supplies that are already inadequate, hence constraining the health sub-sector from effectively and efficiently delivering on its mandate.
Infrastructure Development: Infrastructure Development spending for health is not expected to shift much. The development budget that has stagnated at an average of 15% of the total health budget in the period FY 2018/19 to 2022/23 is expected to remain less than the same (14%) in the proposed FY 2023/24 budget. This performance implies that development is not prioritized, however, more effort is required to ensure the adequacy of such spending to meet emerging needs, including targets to upgrade health facilities to meet quality standards and the needs of the growing population.
Financing sources of health services in Uganda
Domestic financing for health has been facing many challenges, especially in the face of COVID-19. There was a steady increase in the domestic health budget for both recurrent and development from FY 2020/21 which has been mainly on the account of COVID-19. Although recurrent financing is projected to continue increasing from 55% to 59% in FY 2022/23 and FY 2023/24 respectively, the government development contribution to the health budget is projected to decline from the meagre 9% to 6% over the same period (see figure 4).
Since FY 2020/21, on-budget external support for health begun to decline. Though there was a steady increase in external support till FY 2020/21, the support started showing a steady decline. The continued reduction in budget support could be a result of the preference for off-budget support which has grave effects at all sector levels of spending. On average, up to about 40% of the total health budget is being funded by development partners (See figure 3). Although external financing greatly supplements the sector's limited domestic resources, this funding mix is unsustainable. The sector is vulnerable to any changes in the global context. This is not prudent for a crucial sector like health to be heavily reliant on external financing.
On health commodity financing, the trend over time indicates that it is predominantly donor dependent. Overall, approximately 63% of public sector funding for essential medicines and health supplies (EMHS) is by donors. For disease program commodities such as HIV, TB and Reproductive health, donor funding is almost 90%.v However, the anticipation is that this should change for the better; especially in light of the recently launched 10-Year roadmap for the Government of Uganda's health supply chain self-reliance (2022-2032). The road map seeks to reverse the financing trend of Uganda's health supply chain - mainly investments in health commodities-that is predominantly donor dependent to the Government of Uganda.vi IThe road-map articulates Uganda's national health supply chain strategic plan and transition strategy from a predominantly donor-dependent supply chain to a Government of Uganda's self-sustained one.
Overview of the Health Sector Allocations for FY 2023/24 (Ugx Billions)
An analysis of the total budget shows a reduction in the health sub-program budget by 12% from 3,670.8 billion to 3,240.7 billion in the FY 2022/23 and proposed FY 2023/24 budget. Most of the budget cuts were seen in the government development grant (34%) followed by external Financing (18%) and 8% non-wage. The wage budget was not reduced. These budget cuts especially for capital grants have effects on service delivery at all levels. MoH which receives the lion's share of the health budget 43.2% in FY 2022/23 and 38.4 % in the proposed budget for FY2023/24 is projected to suffer a 21% budget cut, Uganda Cancer Institute (UCI) 35.0%, local governments (LGS) and Regional Referral Hospitals (RRHs) 24.9% and 23.8% respectively. Despite the continued drug stockouts in health centres and public hospitals, the National Medical Stores (NMS) budget remains unchanged.
Uganda's health sector still has a long way to go and with the upgrade of most HC IIs to HC IIIs that require procurement of medical equipment that matches the recruitment of requisite technical staff among other requirements, the budget should be enhanced instead.
According to the NBFP FY 2023/24, the sub-program will achieve its mandate through the following priority interventions: i) Addressing staffing gaps at all levels of service delivery; ii) Ensuring a timely supply of drugs to address stock-outs as well as provision of relevant medical equipment; iii) Operationalizing Mulago Super Specialized Hospital and all existing HCIVs and HCIIIs; iv) Piloting the Community Health Extension Workers (CHEWs) strategy, to create a paradigm shift from curative to preventive health care; and v) Strengthening the supervision role of Regional Technical Supervisory structures.
Key issues under health sub program
Projected reduction in most categories of the budget: There is a Projected reduction under Now-wage, Domestic & External Development (UGX 77bn, UGX 105bn & UGX 249.6bn) respectively. Only a meagre increase in wage by UGX 2.1bn has been projected despite the persistent staffing challenges in the health sub-sector.
Inadequate critical staff: Understaffing and a perennial shortage of critical human resources for health have persisted in many health service delivery facilities across the country. Despite efforts by the Government to enhance remuneration for Health workers, many Regional Referral Hospitals have not been able to attract critical staff at Consultant and Senior Consultant levels. In addition, the current health staffing structure was developed in 1992 when Uganda had a population of 18.8 Million people. Since then, the population has more than doubled to 45 million but the staffing structure remains unchanged.
Nonfunctional health facilities: Despite efforts by the Government to construct health infrastructure such as maternity Units, Staff houses, and other attendant facilities, many remain nonfunctional due to a lack of the requisite equipment, shortage of power, water supply, and blood supplies among others.
Lack of clear functional referral system: Whereas there is a clear health care delivery structure – from HC II level up to National Level, the referral system is nonfunctional. There is a lack of coordination from one level to another. This makes technical support and supervision as well as planning impossible.
Inadequate medicines and medical supplies: Whereas Government has slightly increased the allocation of Medicines and Medical Supplies, there are still reported stock-outs for essential medicines and medical supplies in many health facilities. The increment in the allocation is not in tandem with the ever-increasing health commodity need in the country. Stock-outs of key medicines and medical supplies impact negatively health outcomes.
Non-functionality of laboratory equipment: Many of the critical equipment remain non-functional in health facilities due to inadequate funds to support regional maintenance workshops.
Dilapidated infrastructure in many of the general hospitals: Whereas Government is trying to rehabilitate General Hospitals (GHs), this process is constrained by inadequate funding. Many GHs that were upgraded from HC IV are still operating HC IVs yet the catchment population increased.
External financing dependency: External financing accounts for over 40% of the total health budget & over 90% of the development budget. This is a high risk in event of external shocks.
Recommendations
The national budget continuously is getting constrained, and the list of non-discretionary expenditures is growing each FY hence curtailing the fiscal space to undertake critical priorities required for enhanced service delivery. In light of this, all efforts need to be geared towards fiscal consolidation aimed at narrowing the fiscal deficit in line with the Chatter of fiscal responsibility and NDP III targets to widen the fiscal space and allocate more funds to health for development. This will enable the operationalization of nonfunctioning health centres, and the rehabilitation of dilapidated infrastructures.
There is a need for the MoH to prioritize the recruitment of essential personnel to fill the vacant positions in the health sector but also fast-track the revision of the Health staffing structure to match the current population trends.
The government of Uganda through the Ministry of Finance, Planning and Economic Development needs to prioritize increased budget allocation to the procurement of health commodities to be able to meet the increasing health commodity need in the country amidst financial constraints. This is in line with the aspirations of the 10-year HSC roadmap. This is expected to be achieved through a gradual annual increase from UGX 464 billion in FY 2022/23 to UGX 664 billion for FY 2023/24 and UGX 864 billion for FY 2024/25, an addition of UGX 200 billion for the FYs mentioned in the short run.
There is a need for the GoU to strengthen the referral system starting with putting in place a National Ambulance Service system that facilitates coordination among healthcare-providing facilities at all levels.
Finally, there is a need for Government to improve efficiency in budget execution to minimize wastage and linkages in the Health sector to ensure high returns on public investment.
EndNotes
---
iUN (2020). Shaping our future together
iiWHO (2009). Climate Change Is Affecting Our Health: Something should be done now
iiiUNICEF Uganda CSD Programme Strategy Note, 2019
ivUNICEF Safeguarding Public Investments in the Health in the Advent of COVID-19
vNational Medical Stores (NMS): FY 2022/23 National Annual Needs Analysis and Quantification of Essential Medicines, Health and Laboratory Supplies for Public Health Facilities In Uganda (May 2022).
vi10 Year Roadmap