The Impact of Coronavirus on Uganda's Economy and Government Policy Responses
By Keith Muhakanizi, PSST, Ministry of Finance | @mofpedU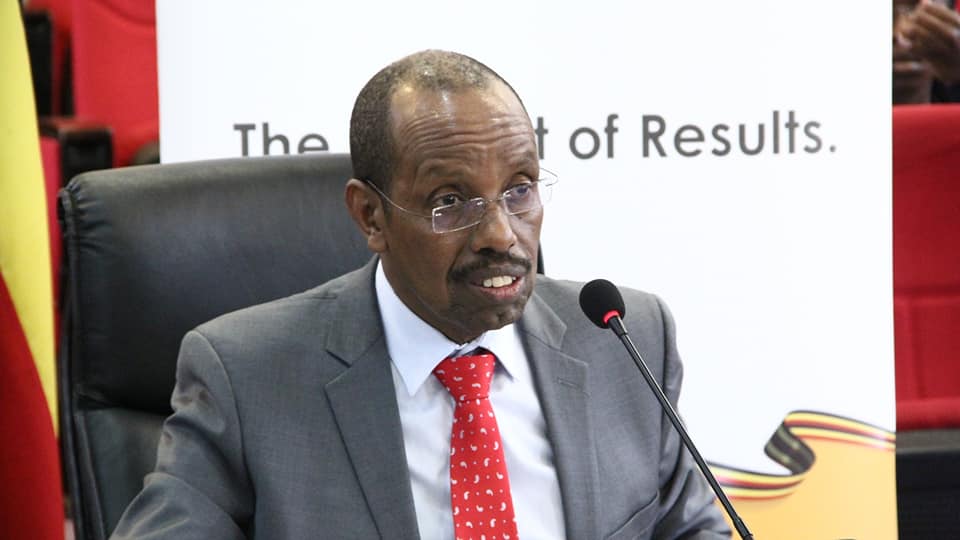 The economic and financial impact of the Coronavirus pandemic outbreak continues to be felt across the world leading to uncertainty and damaging near-term economic prospects. Many countries face a multi-layered crisis comprising a health shock, domestic economic disruptions, revenue shortfalls, plummeting external demand, capital flow reversals, and a collapse in commodity prices. In Uganda, the effects are most keenly felt through disruption to key service sectors such as tourism and hotels, while manufacturing and trade activities are affected by disruptions to supply chains. Furthermore, foreign direct investment inflows take a hit as liquidity dries-up in the global financial markets.

Beyond the inevitable impact of the global disruptions on Uganda, the government's response to the outbreak - key amongst which included closure of all borders and a partial lockdown temporarily dampened the economy, with the effects of the lockdown mostly felt in informal trade sector, domestic transport, retailers amongst others. Preliminary estimates now indicate that economic growth slowed to 3.1 percent during FY2019/20 down from pre-pandemic projections of 6.0 percent. Lower economic growth hampered domestic revenue mobilisation efforts and also limited household income.

The timing of the pandemic outbreak comes at a time when government was grappling with the twin challenges of the locust invasion and revenue shortfalls, and further constrains the fiscal space in the government budget. Lower domestic revenues and the additional expenditure requirements to support the health sector and the vulnerable population, will further dent public finances leading to an expansion in the budget deficit. Furthermore, the outbreak worsened Uganda's position with the rest of the world, inflows from foreign direct investments, tourism, remittances and exports sharply declined during the crisis. The deterioration in the external position in turn has exerted pressures on the Shilling in the domestic foreign exchange market. This has increased the cost of imported goods in the domestic market but has nonetheless also provided opportunities for increased domestic production. Government has seized the opportunity and is working closely with the private sector to identify - for scaling-up, production of products to replace certain imports and consequently boost exports. For instance, local manufacturing capacity for sanitization (hand-sanitizers) and pharmaceutical products has been boosted to meet growing demand – domestic and regional, since the Covid-19 outbreak.

Aligning with the interventions being adopted globally, government has put in place measures to address the economic and health challenges caused by the Covid-19 outbreak. In addition to making available – through a supplementary budget - additional public resources for health spending, government has prioritized providing support to the most vulnerable among the population and taken key fiscal and monetary policy actions to mitigate the impact of the pandemic on businesses and households.

Government Interventions to mitigate the impact of the pandemic on businesses and households

Firstly, as a safety-net, government embarked on providing and distributing basic food items (maize flour, beans, sugar and powdered milk) to those whose daily survival depends on their daily earnings in urban centers for the period of the lock down. Funding will also be provided to National Water and Sewerage Corporation and electricity companies that are already adversely affected by government's decision not to disconnect consumers during the period April to June 2020. Government will ascertain the impact of this decision on the cash flows of these utility companies and determine the level of support on a case by case basis.

Secondly, PAYE tax payments will be temporarily deferred for qualifying businesses unable to weather the dramatic fall in demand and no interest or penalties will accumulate on these amounts during this period. This is intended to help businesses sustain their cash-flows to remain operational and not to lay off staff. In addition, a delay (up to six months) in the payment of corporation tax will also be allowed for qualifying companies and SMEs with a turnover of less than Shs 500 million per annum. Also, interest on tax arrears is to be waived - for taxpayers who voluntarily comply with their tax obligations to help offset their tax liability obligations.

Thirdly, tax exemptions have been granted on medical items required in the fight against Covid-19. These include; medical face masks, boots, impermeable aprons/overall suits, protective goggles, indirect side ventilation, infra-red thermometers, motorized fumigation pumps, oxygen cylinders, biohazard bags, body bags, disinfectants including sanitizers, plastics/rubber gloves, gas masks with mechanical parts and paper bed sheets.

Fourthly, as a way of providing an additional fiscal stimulus, government will expedite payment of outstanding VAT refunds due to businesses and domestic arrears, with priority given to SMEs, cooperative societies and contractors who have supplied goods and services to government.

On a strategic front, government is to make available investment finance to support local manufacturing through additional liquidity injection into Uganda Development Bank. Government will increase funding for industrial research in order to strengthen the domestic technological base of the economy to support the growing manufacturing sector. In addition, Business Development Services will be expanded, including establishment of industrial business shelters to help integrate SMEs in both the informal and formal economy into the country's industrialization process to meet domestic demand and take advantage of the regional market. For the micro and small enterprises, a special SME recovery Fund is being designed for consideration by Government for Financing.

The Bank of Uganda (BoU) will continue to implement prudent monetary policy and has put in place measures to ensure that the financial sector remains resilient in the face of vulnerabilities from the economic disruption caused by COVID-19 pandemic. These measures entail readiness to provide liquidity to the financial system for a period of up to one year if needed, ensuring that all financial institutions under its supervision have adequate capital buffers to operate effectively. To start with, BoU has instructed financial institutions to defer payments of all discretionary distributions such as dividends and bonus payments for at least 90 days effective March 24, 2020. Limitations on restructuring of credit facilities have been waived for the duration of the crisis, with all supervised Financial Institutions (SFIs) granted relief to restructure loans and provide loan repayment holidays to companies and individuals affected by COVID-19. Lastly, there will be continued engagements with Mobile Network Operators and commercial banks to facilitate and promote the use of digital payments in order to limit the use of cash and bank branch visits.

Given the vast amount of financial resources required to contain the pandemic and to mitigate its impact on the economy, government is working with development partners, including the International Monetary Fund, World Bank and African Development Bank to secure additional budget support. Also, government supports the on-going global effort spearheaded by the advanced country group (G-20) and multilateral institutions to provide debt relief and/or re-scheduling to the most affected low-income developing countries. This will free up additional resources which would have otherwise been used up to service debt obligations.